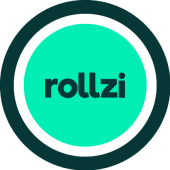 Puyallup, WA
ㅡ
LOCATION: Puget Sound Area, WA
AREA: Operations
JOB FUNCTION: Driver
EMPLOYMENT TYPE: Full Time
POSITION: Company Driver
COMPENSATION: Hourly, pay for all
hours worked + Overtime
– Range of $22-25/hr
SIGNING BONUS: $5,000
CONTACT: Kat – GM, Rollzi
kat@rollzi.com
(206)657-6661
Drive for the Rollzi team and advance your cdl career
About Rollzi
At Rollzi we move freight while reducing waste. We rely on the latest technology, a strategy focused on efficiency and most of all our team members. As a Rollzi team member you will play an important role in shaping strategy, defining and refining processes and selecting the bes tools and equipment in the industry.
Rollzi is an Equal Opportunity Employer – By Choice. We understand, respect and value diversity – unique styles, experiences, identities, ideas and opinions – and are inclusive of all people.
What you'll do
ROLLZI is hiring CDL-A Drivers in the Puget Sound area! Rollzi is looking for Professional Drivers that want to apply their experience on the road. In addition to operating company equipment your voice will be instrumental in driving strategy and improving Rollzi processes. Join the Rollzi team to drive your career in the trucking industry forward.
You will safely deliver high levels of customer service to shippers & receivers, maintain safe operation of Rollzi's quality & well-maintained trucks and work to identify & execute process improvements.
What you won't do
At Rollzi you don't have to worry about how many miles you drive each week. We are paying you for all hours worked so it's our responsibility to use your valuable time wisely and find the right load for you.
Minimum Qualifications
An Interstate (Class A) Commercial endorsement.
Driving record with two (2) or fewer moving violations in the last three (3) years.
No serious traffic violations in the last three (3) years. No DUI, DWI, OUI, or reckless driving involving alcohol/drugs convictions
within the last ten (10) years.
No preventable accidents* while operating a commercial motor vehicle in the last three (3) years No preventable* DOT recordable accidents (collisions resulting in disabling
damage and/or immediate medical treatment away from the scene) in the last ten (10) years.
No preventable accidents* resulting in a fatality or catastrophic injury in
driving history (commercial motor vehicle).
Please do not hesitate to reach out. We look forward to meeting you!