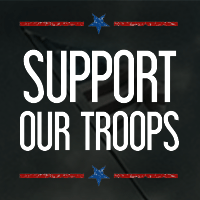 THANK YOU!
Use EIN 05-0560787 for IRS contribution details.
We and the men and women we serve appreciate your support.
If you would like to make this in the name of another person or family
email their postal information to director@troopstotruckers.com
and we will send them a Thank You card in your name.