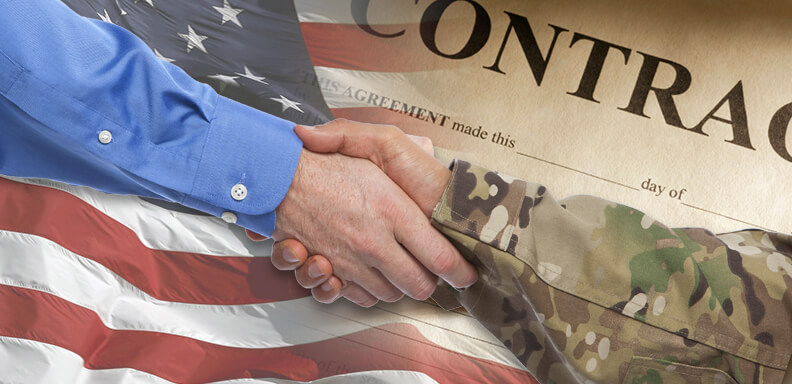 Top Tips for Entrepreneurial-Minded Veterans
By Kelli Brewer
Are you a veteran with a dream to build a business of your own, but aren't quite sure how to start? Time spent serving your country uniquely prepares you for just such an endeavor. What's more, there are plenty of resources out there to help you make that dream come true—starting with the following tips from Veteran Today.
You Have What It Takes
As someone with a military background, you have earned a number of qualities that set you up for entrepreneurial success. In fact, Forbes describes military service as the "best entrepreneurship training" our country has to offer, thanks to the qualities naturally instilled in veterans, such as flexibility, leadership, creative problem-solving, and the ability to see tasks through to completion.
Along those same lines, you're no stranger to risk—which is something that is inherently part of starting a business. Thankfully, just like any well-thought-out mission, you can minimize those risks with proper planning, strategizing, and maximizing your resources.
Firm Up Your Idea
Sometimes entrepreneurs know exactly what business they are ready to establish. On the other hand, you might simply know that you're ready to be your own boss but aren't sure what direction is right for your energy. If that's the case, NerdWallet recommends opening a retail establishment, doing government contract work, or becoming a franchise owner. For example, you could open a UPS Store, which currently offers special incentives to new veteran franchise owners.
Structure Your Business
Once you have an idea for your direction, think in terms of formalizing your business. Choose a unique name that makes sense with what you'll be doing, start crafting your business plan, create a budget, and establish the legal structure of your venture.
Your legal structure is more important than you might realize. Many small business owners choose to establish an LLC (limited liability corporation). An LLC serves to protect your personal assets in the event someone sues you—an all too common occurrence in this day and age. Other business structure options include a sole proprietorship, partnership, corporation, or S corporation.
If you decide to create an LLC, keep in mind that each state has its own regulations you will need to follow. That might sound all the more complicated, but thankfully, you can make this simple by going through a service that tackles the legal details for you. And once you have all the legal details completed, you can also consider getting certified as a veteran-owned business.
Explore Available Assistance
As a veteran, you not only have a wealth of abilities to apply to entrepreneurship—you also have a wealth of wonderful resources. Nav points out there are several grants and loans available to help you source capital for your new venture. Look into funding options like the Military Reservist Economic Injury Disaster Loan Program, the Hivers and Strivers Angel Fund, or the Service-Disabled, Veteran-Owned Small Business Program. Determine what you might qualify for as well as what will best suit your needs.
Back to School
While your military stint certainly developed a number of ideal entrepreneurial qualities in you, sometimes you need additional help making the transition into a new career. Job coaching and exploring educational options can help, as there are sometimes qualifications you might need to earn by going back to school.
There is financial assistance for veterans returning to school, too. Chances are you're familiar with the GI Bill, but that's just the tip of the iceberg. Whether it's a certificate, degree, or just some courses to fill in blanks, Military.com points out that your financial options are far broader than that. Explore vocational rehabilitation funds, state-led veterans education benefits, federal student aid programs, and the many military-oriented scholarships which are available.
It is All About You
Becoming an entrepreneur is a natural next step for veterans. You earned critical skills during your time of service, so put them to work in pursuit of your dream! Determine your direction, firm things up, and put available resources to work for you. And throughout your journey, stay connected to Veteran Today, where you'll find valuable and pertinent information for accomplishing your mission! No one will take action for you, but everyone will be standing with you!